The deep-set transformations we are facing at the workplace and in society at large send us a powerful message, according to Jérémy Lamri. In his latest book, '21st Century Skills', he urges us to revisit our definitions of skills, performance and even intelligence.
Why should we be talking about 21st century skills?
🌍The world is changing faster than ever
The social, economic, political and technological transformations of recent years have fundamentally changed our frames of reference. Globalisation, the rise of the collaborative economy, environmental disruptions and the development of algorithmic technologies are just some examples of the changes that have profoundly impacted our society and the world of work.
Some people view these changes with apprehension, fearing uberisation, the dehumanisation of work and a lack of separation between our professional and our personal lives. Others are more optimistic, heralding new kinds of employment and organisations that could help people feel fulfilled in their everyday lives.
Regardless of where one stands, the question of the skills for the future of work remains crucial.
🤹🏾 The concept of 'skills' has always been somewhat vague
Until the 1970s, 'skills' was taken to be a synonym for 'qualifications'. However, not all skills are technical, and "soft skills" can be particularly difficult to quantify. Furthermore, being 'qualified' isn't enough for somebody to deliver if they lack the tools, the will and the opportunity to do what they know how to do.
"We live in a volatile, uncertain, complex and ambiguous world - the rules are constantly changing and it's hard to frame these notions in absolute terms. Performance and results have always been central concepts within management, but these also need to evolve."
Companies themselves are rethinking their priorities
In the era of the 'double bottom line', purpose and profits are presented as being equally important for a company. This implies that developing human capital has become crucial to improving not only performance but also social impact. Much more than simply 'qualified' employees, companies are now looking for people who can meet ambitions on both these fronts while constantly adapting to the rate of change.
What are these so-called 21st century skills?
21st century skill models first emerged in the United States in the 2000s, and the OECD began referring to them in 2008. These skills can be broken down simply into the four Cs: creativity, cooperation, communication and critical thinking. Here are simple definitions according to Jérémy Lamri:
🎨 Creativity
Originality, inventiveness and the ability to consider failure as an opportunity for improvement.
🤝 Cooperation
An awareness of shared goals and intrinsic motivation to work towards them.
💬 Communication
Empathy, social adaptability and the ability to both give and receive feedback.
🤔 Critical thinking
The ability to observe, analyse and summarise key information.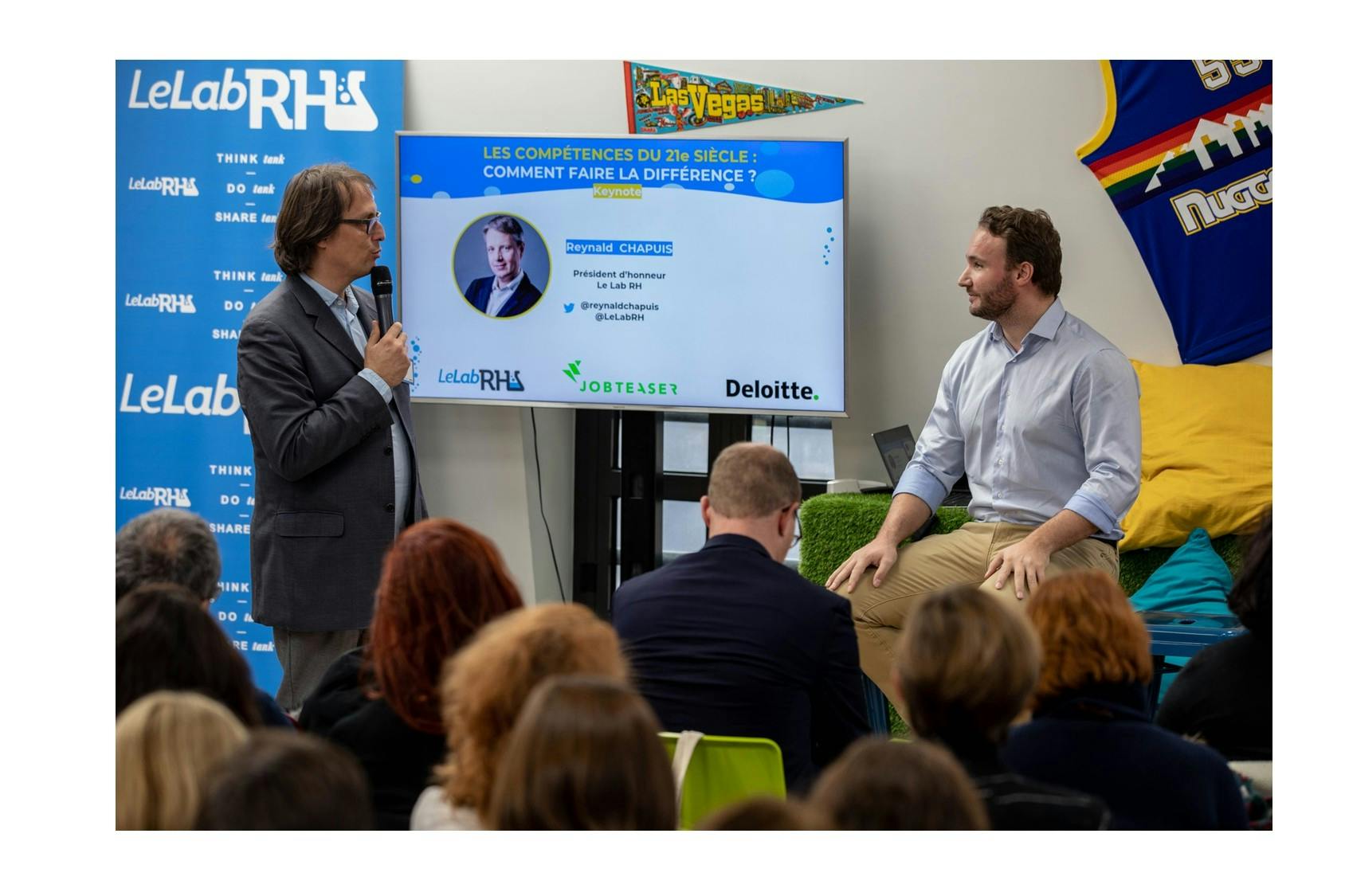 Understanding these four skills allows us to combat certain myths that are often associated with the world of tomorrow:
Myth #1 - We're all going to be replaced by robots
In 2013, researchers at Oxford University published an alarming study stating that 47% of jobs in the United States could potentially be automated by the year 2030. But in 2016, an OECD study showed that only 9% of jobs across OECD countries were at risk of disappearing. The disparity comes down to the fact that it's really tasks that will be automated, not jobs. Every job is made up of several tasks, meaning that jobs will evolve as and when certain tasks are automated.
Myth #2 - The end of learning
Baby boomers often lament that the new generation of 'digital natives' no longer learns dates, poems or historical facts. What will happen to memory in a world where young people have a world of knowledge available at their fingertips? According to Jérémy Lamri, it makes more sense to cultivate curiosity, rather than simply train memory per se. A curious person tends to explore what interests them and retain essential facts, but, on the other hand, somebody who is not curious or motivated to learn tends not to retain information. Interestingly, for many experts, the 21st century actual signals the return of the humanities: philosophy, history and literature are subjects that develop creativity, critical thinking and openness to others.
How can universities support the new generation through these transformations?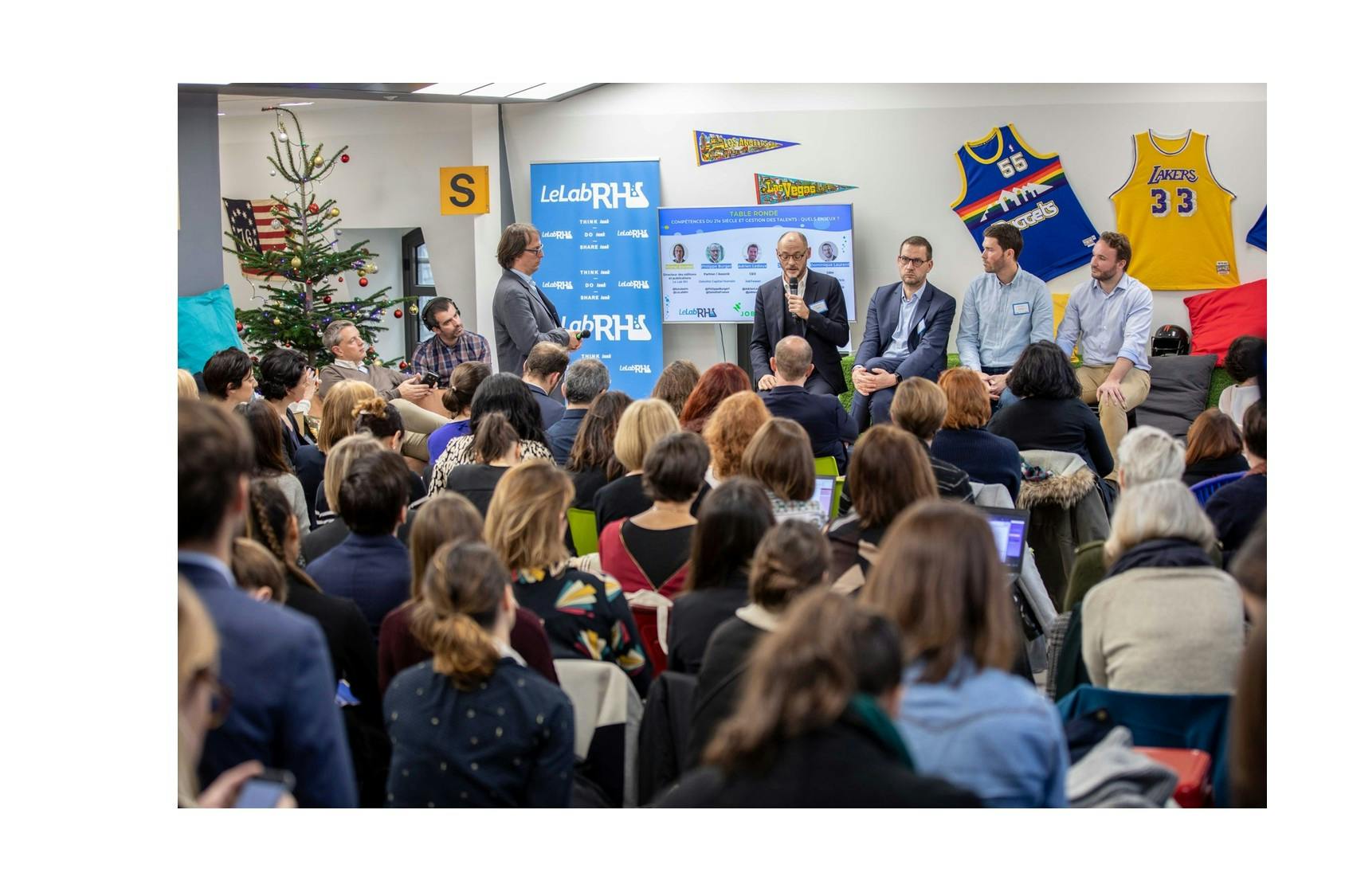 Universities can support the new generation in several ways:
Help students "learn to learn"
According to Philippe Burger, Managing Partner at Deloitte Human Capital, the life expectancy of a skill (which used to be around thirty years) is now limited to just 4.5 years, or 2 to 2.5 years for some. An employee's agility is crucial for them to build new skills, and this can be encouraged in the university setting. Reimagining learning methods can help educators promote more collaborative and practical activities that promote 21st century skills.
Work hand in hand with the corporate world
Corporate learning opportunities can often complement the university experience. According to Dominique Laurent, HR Director of Schneider Electric, while companies must be able to work on skills internally, they also need to be able to build their own pipeline of future talent. This can take several forms, including advising universities, going to meet students and recent graduates, or even providing training courses open to the public.
"Students and recent graduates are being told that 85% of jobs needed in 2030 do not exist yet (Dell Technologies, 2017). We often hear that young people need to prepare themselves for the future of work and that companies need to help them get there. At JobTeaser, we believe that preparing for the future requires an ecosystem composed of students, companies and universities. That's why we've outlined a three-stage process to support students and recent graduates: getting to know yourself, discovering different careers and, eventually, selecting the right path."
Adrien Ledoux, CEO, JobTeaser
Decisions that are made today are crucial for the new generation to be able to face a perpetually changing world with confidence. That's why 21st century skills are at the heart of JobTeaser's ecosystem.