In partnership with WISE (World Innovation Summit for Education) and IPSOS, we surveyed 3,000 young people (aged 18-25), recruiters and education stakeholders in France, the United Kingdom, Spain, Belgium and Germany.
Our aim was to better understand the aspirations and fears of today's generation in order to help prepare them for the changing world of work.
Download our study to read our key findings.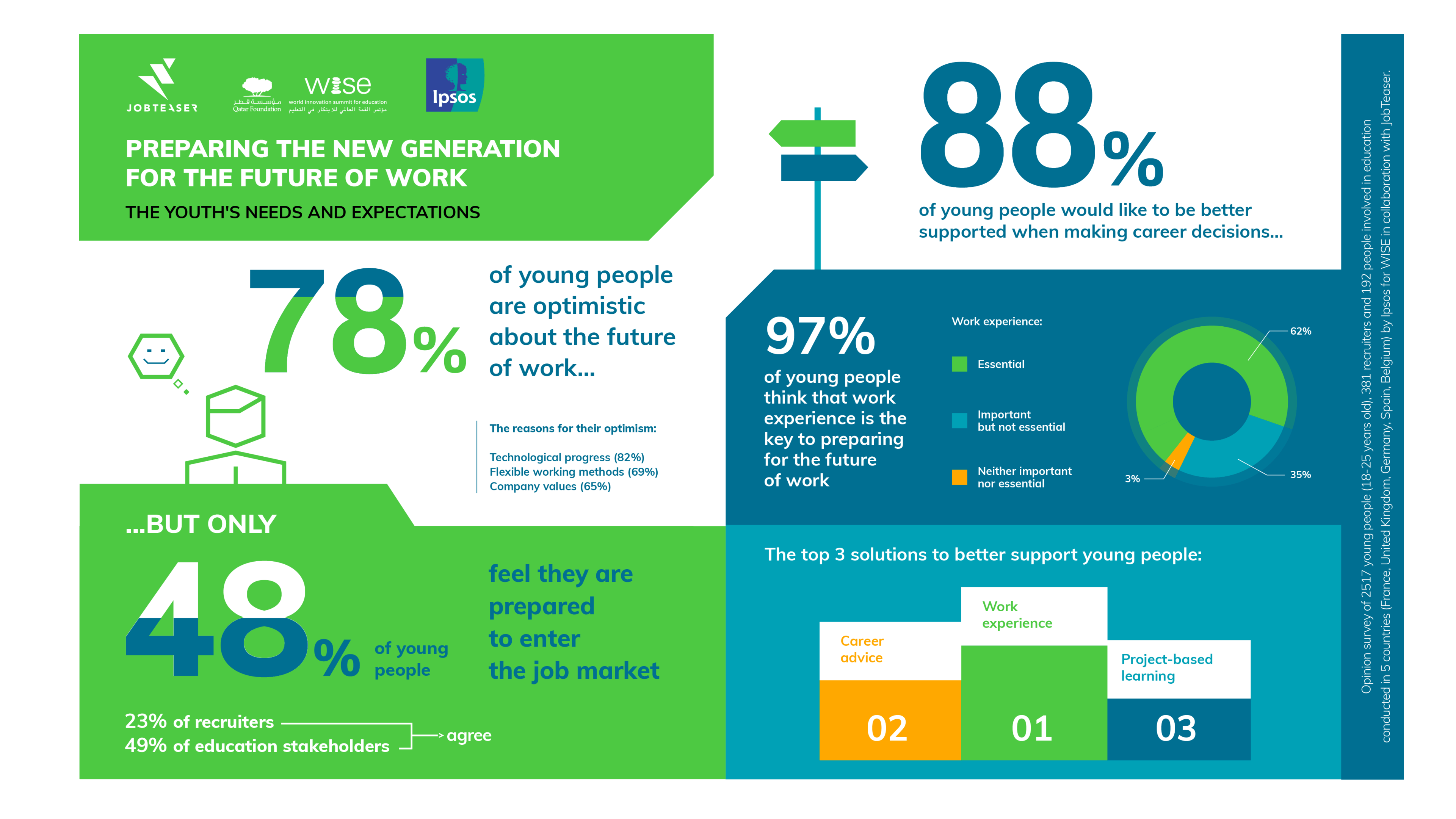 Insight #1: Students and recent graduates are optimistic but have expressed an overwhelming need for support
78% of young people today say they're optimistic about the future of work. However, 1 in 2 still don't feel prepared to enter the job market and 88% would like to better supported when making career choices.
Insight #2: Soft skills are on the rise
57% of young people, 83% of recruiters and 75% of education stakeholders feel recruiters don't give enough weight to soft skills. But 96% of recruiters believe soft skills are important and 25% of them say they're even more important than hard skills!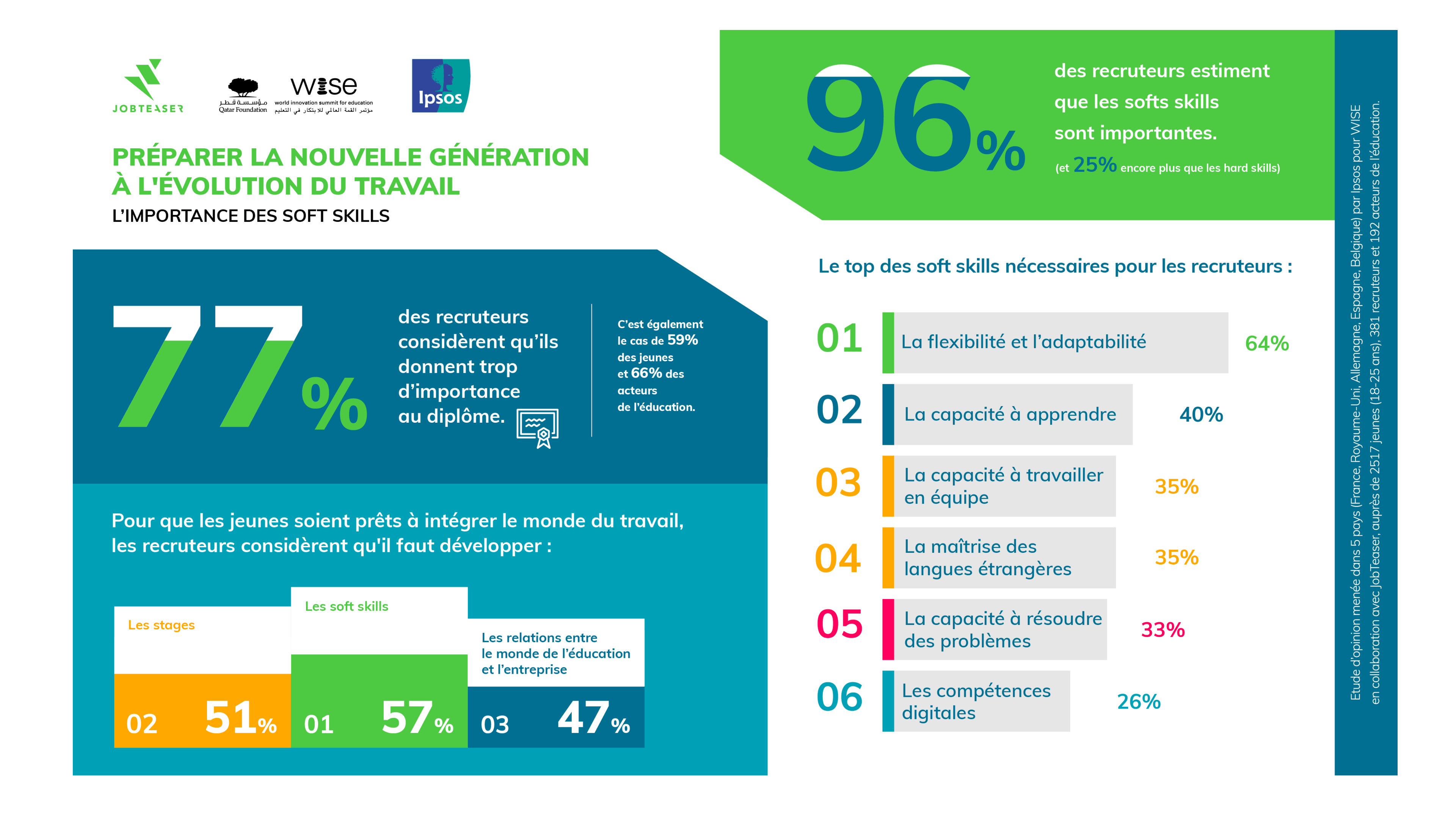 Insight #3: Students, recruiters and education stakeholders are part of an ecosystem and need to work together more closely!
9 out of 10 companies want to be involved in the way education systems prepare the new generation for the world of work, but just 5 in 10 currently are. 4 out of every 10 education stakeholders don't feel equipped to help students prepare for the jobs that don't exist yet. Our most pressing challenge? To align the needs and expectations of all the stakeholders in our ecosystem.
Download our report to read the results in more detail.