Features of the Career Center by JobTeaser
A customisable, all-in-one free platform that's full of content, helping you to engage your students and recent graduations and improve the everyday lives of your careers team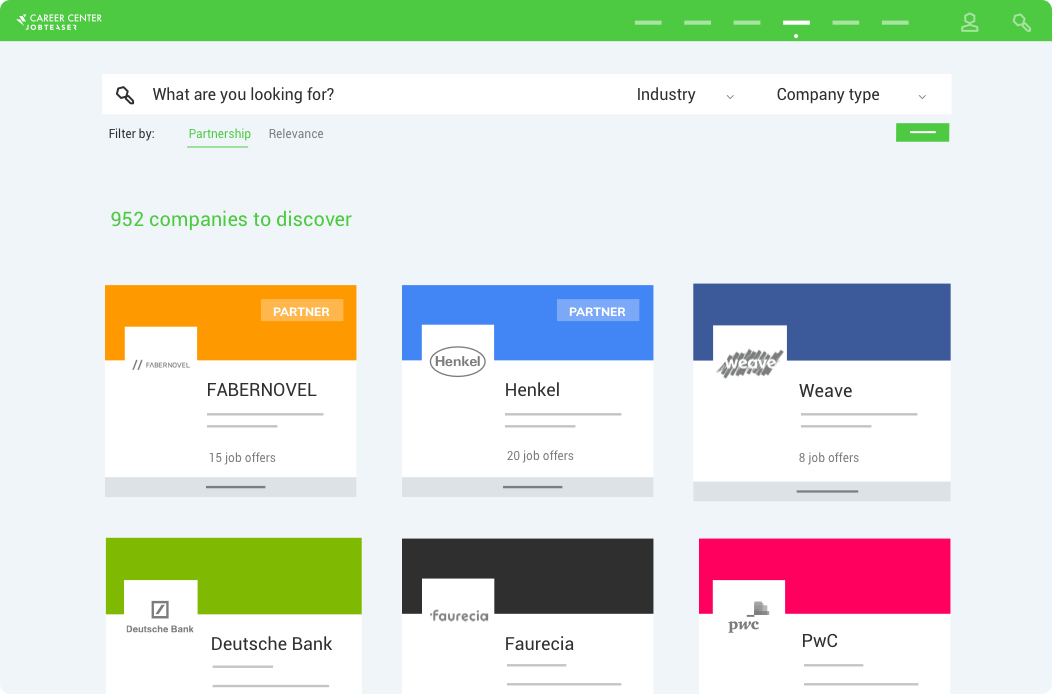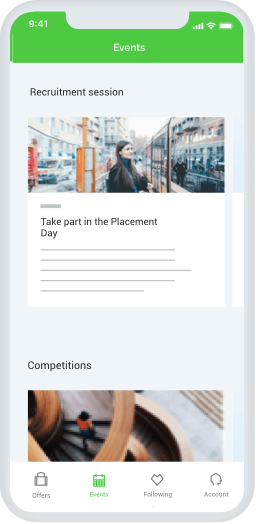 Discover
Boost the employability of your students and recent graduates
Varied and personalised careers content to help students and recent graduates find their way:
Your students will receive targeted job ads and content based on their profile
Company presentation pages for getting to know a company's teams, careers and recruitment processes
Immersive videos on lots of different career options
Content from JobTeaser's international partner companies
A modern and intuitive jobs board with targeted ads:
Thanks to our innovative search technology, in just one click your students will find job ads that match their criteria
Request a demo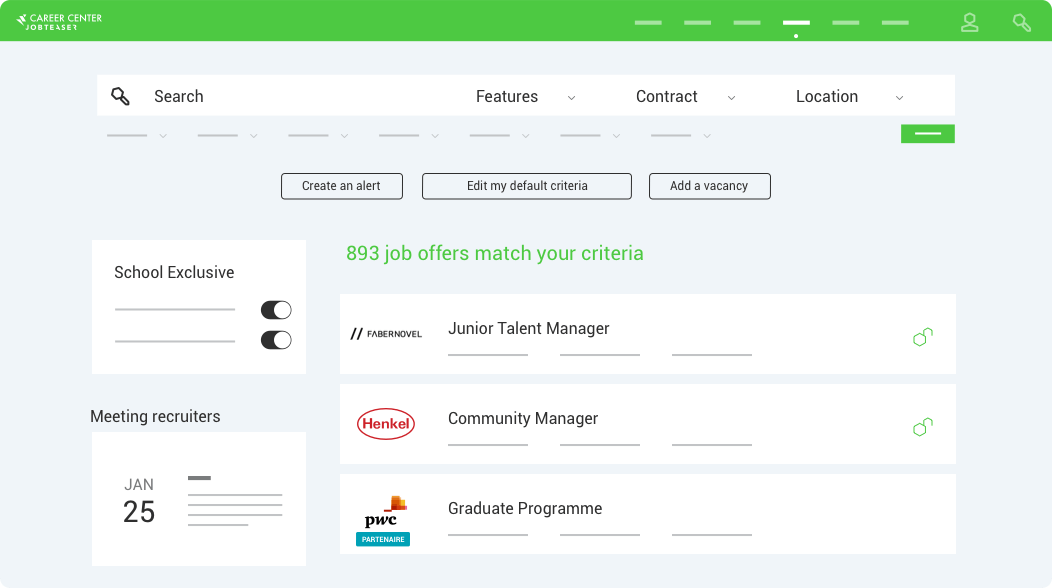 Strengthen your student engagement
An intuitive and ergonomic platform
Designed by our team of UX/UI designers to maximise your student engagement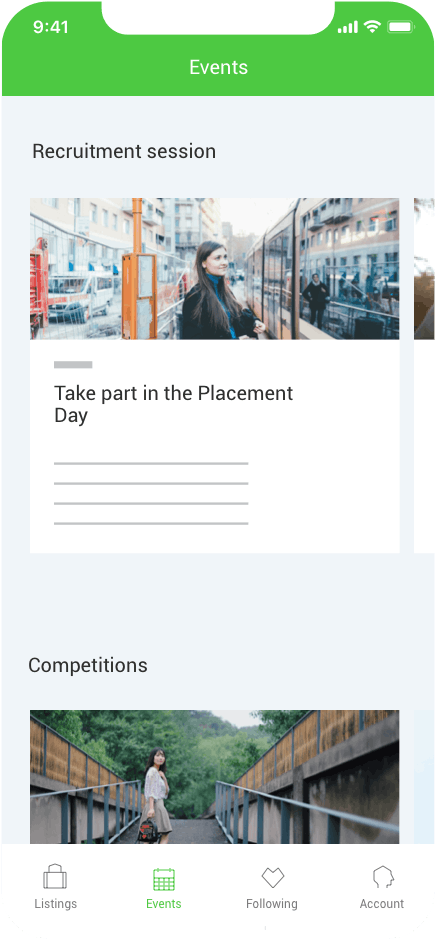 A personalised mobile app in your own colours
Always keep in touch with your students!
Mobile traffic represents 55% of global Internet traffic
Request a demo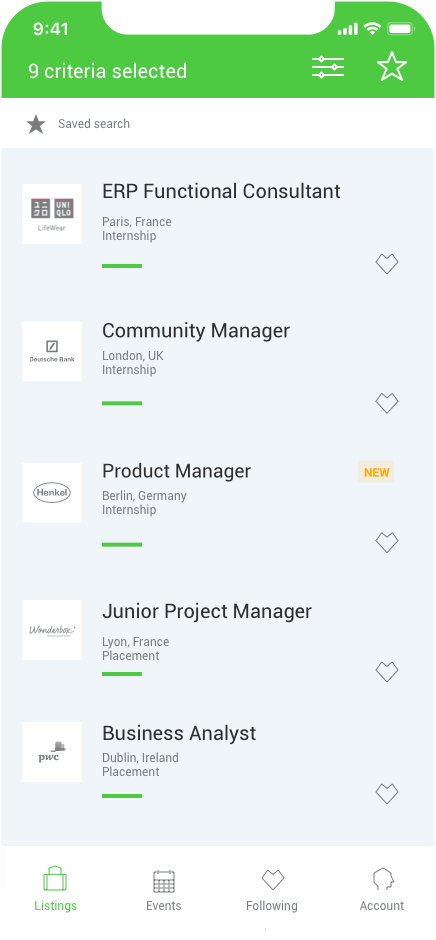 Save time for your careers team
Easily post your careers content
A single platform for managing and sharing all your careers content: introducing your team, advice, internship reminders, etc.

Manage events

An intuitive back office for creating and managing all your events: coaching workshops, forums, recruitment sessions, etc.
Improved visibility for all your events to maximise their success: events news, automatic and targeted email alerts, etc.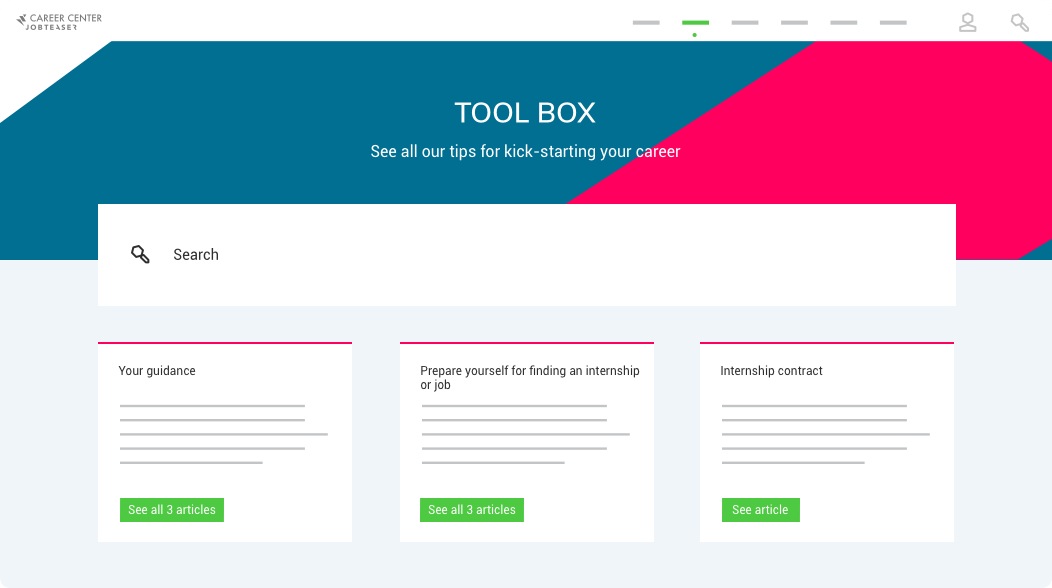 Schedule meetings with your students
Spend more time with your students instead of managing your calendar!
Targeted meetings, synchronised calendars, automatic confirmation emails sent to students, etc.

Personalised dashboards and reports

Real-time statistics to help you manage your teams, see how effective the tool is for your organisation, get to know your students better and strengthen your relationships with partner companies
Request a demo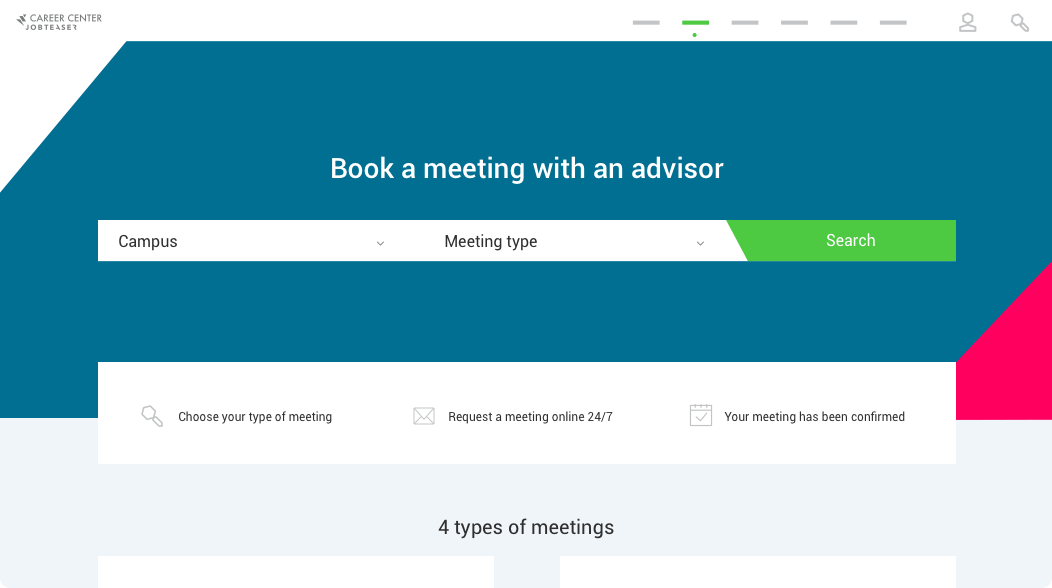 Enhance your industry relations
Ensure your partners are more visible with Career Center
Offer your partner companies a wide range of online rewards and ensure their visibility amongst your students: presentations, distinctive logos, dedicated reporting, etc.

Exclusive services

Privileged access to student profiles that match what they're looking for via a talent bank and qualified CV collections
Request a demo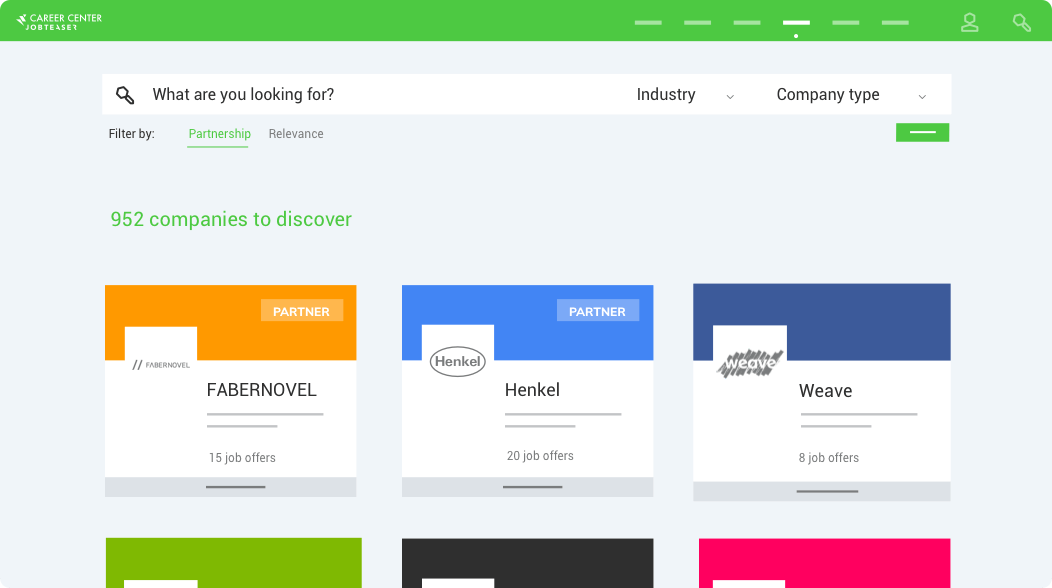 Our team of experts are always available to give you a personalised demo
Request a demo